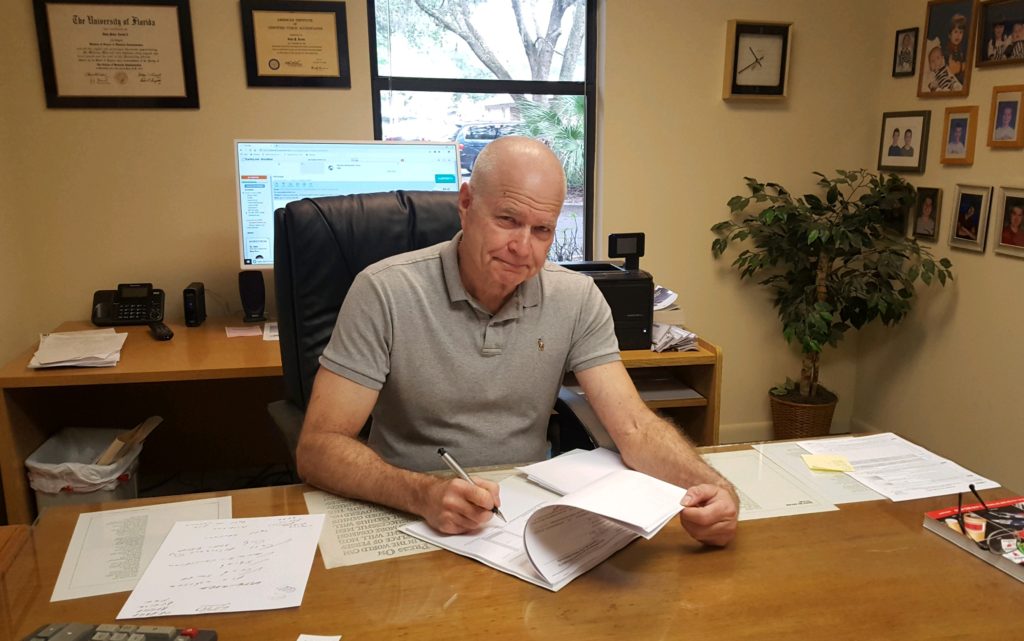 The CPA Firm of John P. Arvin
Founded in 1980, the firm is a member of the American Institute of Certified Public Accountants and the Florida Institute of Certified Public Accountants. Professional services for individuals, corporations, and partnerships include tax return preparation, tax planning, trusts, estates, and representation before federal, state and local taxing agencies. In this day and age of increased audit and scrutiny, you need a qualified professional to look out for you.
With 40 years of tax experience within the Gainesville community, John P. Arvin, CPA PA is the best choice for your business and personal tax needs.
WHY CHOOSE A CPA?
In the state of Florida, the title Certified Public Accountant is only granted to those individuals who have met specific educational and licensing requirements. The CPA standards are regulated by the Department of Professional Regulation ensuring that CPA's remain one of the most respected professions in the nation.
MISSION STATEMENT
To provide all our clients with prompt, professional, courteous service.

To maintain the highest levels of professionalism by continually learning and providing our clients with the best advice available.

To treat all of our clients and associates with complete honesty, respect, and a professional attitude.

To complete work entrusted to us in a timely manner and for a reasonable fee.